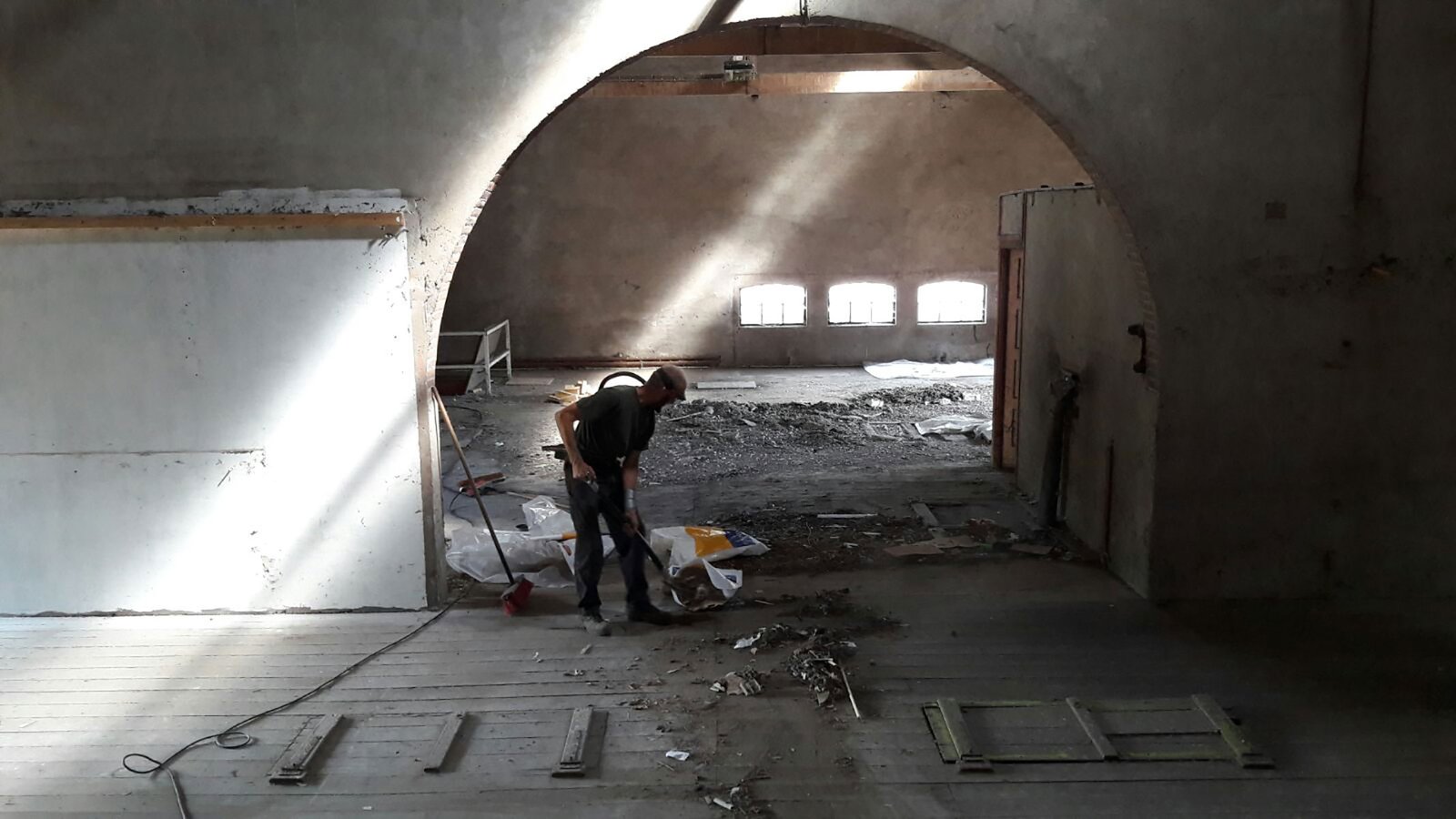 Dream Big
The building was not used in over 20 years and the roof leaked water. But it was beautiful and unique old space. We made a plan and started building. We built units inside the attic and kept an open roof construction. Photocredit picture above Robert Zwart beeldkracht.
Dream Big and Take Action….
During the winter of 2018 it was very cold. I bought some extra warm fleece clothes and gloves to keep me warm during the day at the building site. At lunchbreak we ate soup and warmed ourselves. I got to know a lot of people who helped out at the building site.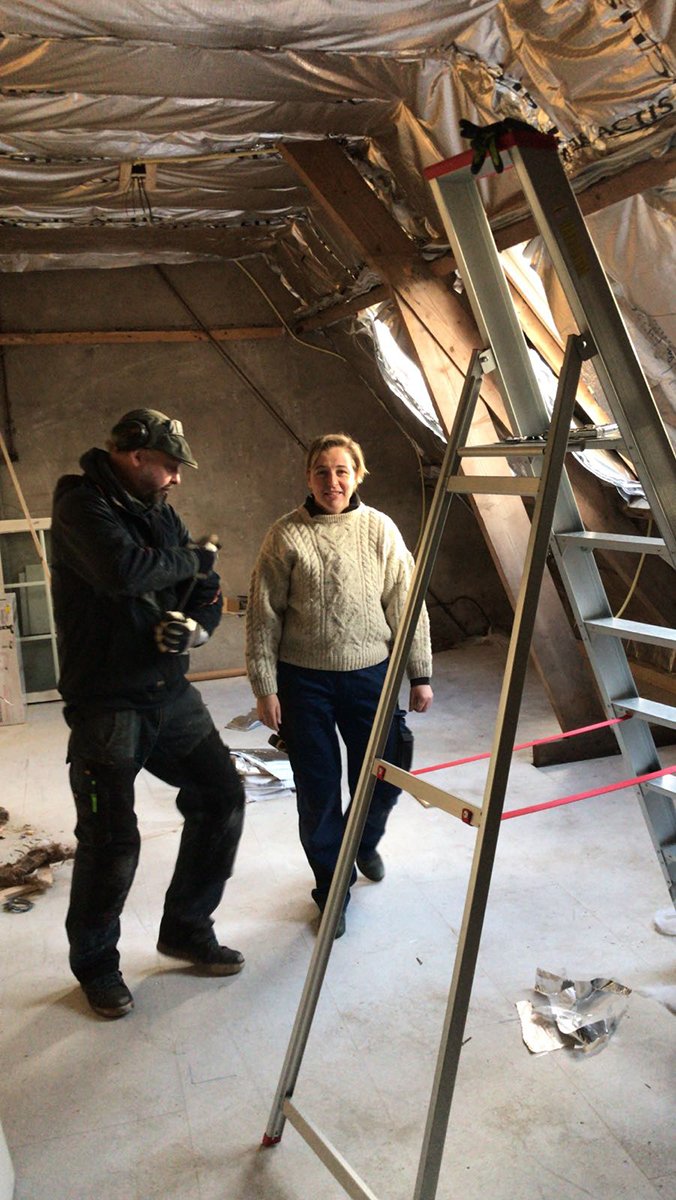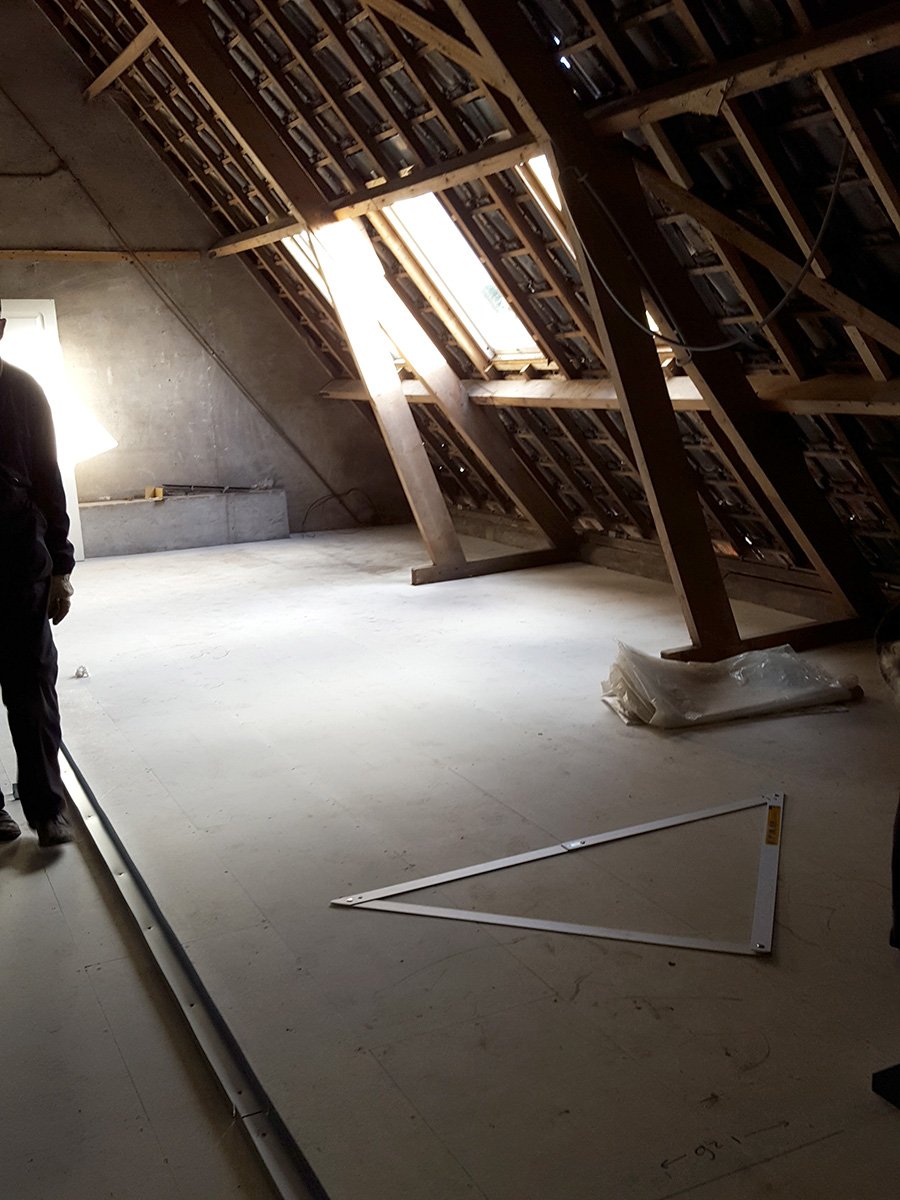 Every studio is different in size and design. It is nice to see all the different units and all the artists who work there.