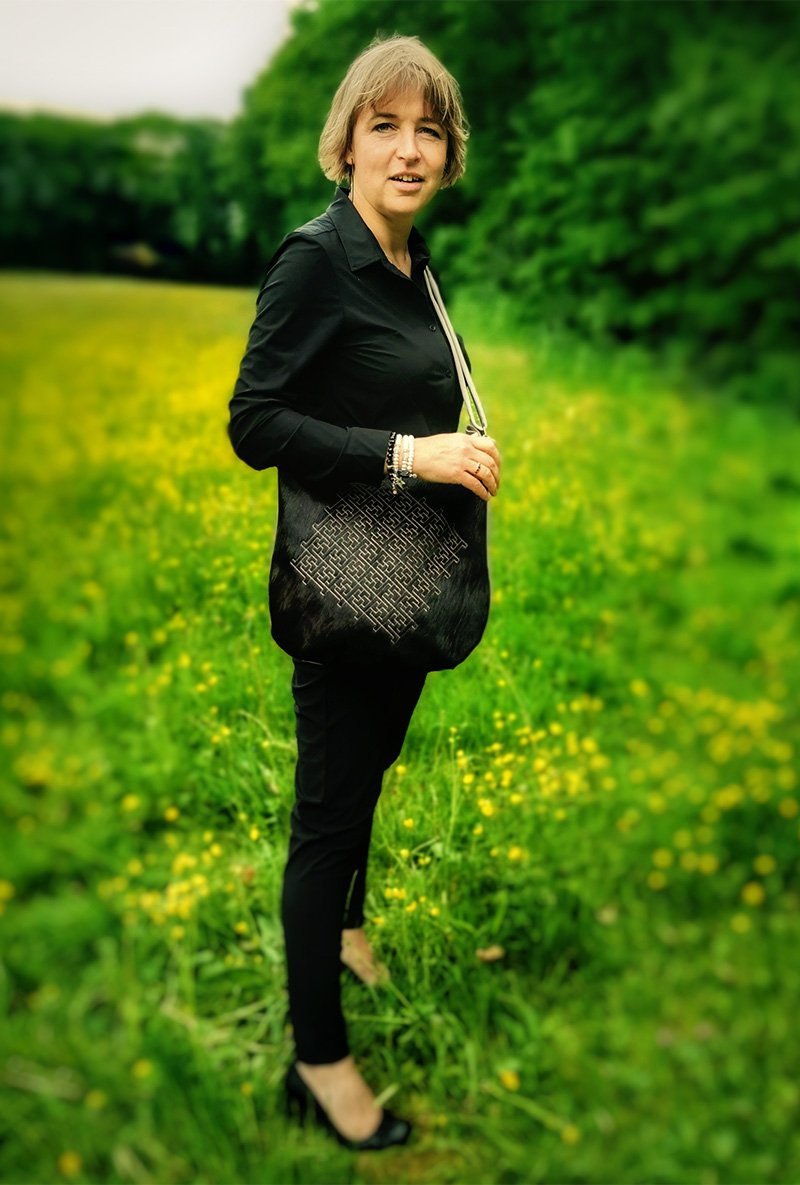 Studio JOSSE is OOAK bags and accessories designed by Marjolein Braakman and made in small series in my studio in Driebergen, Holland. My work balances between art, design, and craft. The collection of bags and accessories are designed for work, travel, and play but also to be a special companion in everyday exploration.
Studio JOSSE was born out of a desire for a bag that is neither too formal nor too casual. I aim to bridge the gap with style-driven bags that can be dressed up or down and can be carried from day to night and from work to weekend.
Studio JOSSE products are made with an emphasis on designs that are unique, modern and clean. Emphasis on materials that are high quality, long lasting with a low environmental impact using eco-friendly leather, and an emphasis on craft that is durable and stand out from the crowd.
Studio JOSSE is named after my daughter Josse. I love making designs which travel around the world I make designs for the road. Both the local and far-flung paths that we travel every day. My bags are thoughtfully designed and built to go with you wherever your road may lead.